Learn the Method
---
Create and teach your own dynamic barre class based on the principles of the Barreworks methodology.
Dive Deep
---
Detailed learning materials, including video lectures and class templates, make this self-led course seamless and effective.
Set The Pace
---
Complete this course on your own schedule, from anywhere in the world, over a 6-month period. All you need is Wi-Fi!
Introducing...
Barre Certified by Barreworks
Online!
---
As a leader in barre fitness methodology, Barreworks offers the most comprehensive training in the industry. Our online course offers 75 hours of immersive and effective training, and can be taken from anywhere in the world. Empower yourself with the knowledge to create and teach your own barre fitness program that is safe, effective, and fun!
What You'll Learn
BARRE CERTIFIED BY BARREWORKS
Class Design & Structure
Create and teach your own dynamic barre class based on the principles of the Barreworks methodology.
Functional Movement System
Immerse yourself in our unique, functional movement exercise system, designed to strengthen and balance the body while developing strong posture and alignment.
Essential Skills
Learn and develop skills for effective demonstration, cueing, feedback, and use of language.
What's Included?
---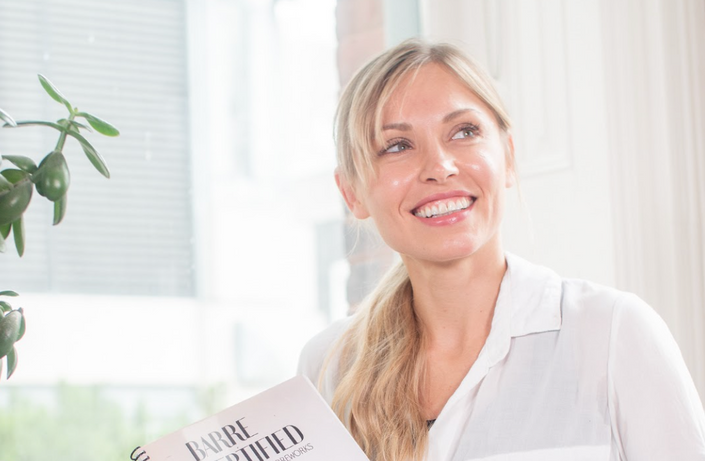 The Barre Certified by Barreworks Manual
A 1:1 private session with a Principal Trainer over Zoom.
Online Certification Key Benefits:
---
Learn our unique exercise system built on the principles of functional movement, designed to strengthen the body while developing proper posture and alignment.
Gain the tools to create your own safe, fun and effective barre class based on the Barreworks methodology.
Develop and refine your skills for effective cueing, correcting, and demonstration, and gain a solid understanding of how to implement musicality, flow and transitions.
Learn how to best challenge your clients and provide effective modifications by understanding how to increase/decrease the level of difficulty of your sequences.
Work one-on-one with a Principal Trainer (via Zoom) for 1-hour to receive personalized feedback.Need additional support? Receive 20% off private training sessions with a Principal Trainer, throughout the duration of your program.
Self-led, but never alone! While this course is done remotely, support is never out of reach. Recieve unlimited email support throughout the course, and ongoing community support long afterwards!
Exclusive invites to upcoming CECs, auditions and career opportunities!
BARRE CERTIFIED BY BARREWORKS
Meet Your Principal Trainers
---
Jojo Eisen
As a dancer from a young age, Jojo has always been passionate about movement. She was inspired to begin her own fitness journey after graduating in Dance Studies. She is a Pilates instructor, personal trainer, and prenatal & postnatal specialist. Her energetic personality and challenging classes have brought her to the forefront of the fitness community. Jojo loves to inspire and motivate prospective teachers in sharing the Barreworks methodology. She prepares them with tools to feel strong and confident in their teaching skills, so that they, in turn, can empower others to feel that strength and confidence in their own bodies.
Tricia Tomiczek
Tricia. has an insatiable curiosity for all things movement related. She has extensive experience in dance, yoga, Pilates, spin, TRX, myofascial release, and is a pelvic floor, diastasis, and pre/post natal exercise specialist. Her love for movement began as a classical dancer and has evolved into wellness through movement. Tricia is thrilled to be a part of the Barre Certified team and looks forward to all opportunities to educate and connect with other fitness enthusiasts. A Principal Trainer since 2016, Tricia brings focus, energy, humour, and a deep understanding of body awareness to her teaching. Her love of movement education and barre encourages students to thrive in a comfortable, friendly, and supportive learning environment.
Kathia Wittenborn
Kathia is a Toronto based dance artist, movement specialist, and teacher. Her certifications include: Barre, Pilates, Personal Training, Restorative Yoga, Meditation, Pre/Postnatal Fitness and Core Confidence Specialist. She has been with Barreworks since 2014, where she shares her passion for movement and wellness. Her warm and supportive teaching style empowers aspiring instructors to achieve their goals. Kathia's mission is to continuously deepen her knowledge and experiences to support her ongoing growth and share her learnings towards the growth of others.
Testimonials
Hear From Our Satisfied Students
---
"As a former national level athlete, I am always looking for new, fun, and kick-butt workouts that will help maintain my health and fitness. Barreworks...changed not only my life, but the life of the clients I work with as a physiotherapist, too. The instructors are incredibly knowledgeable and caring. They provide numerous variations and modifications, which make it a safe environment for individuals of all ages, fitness levels, and injury types. Lastly, there is no denying that the classes are incredibly fun!"
---
Carly Orava, MScPT, BA
Registered Physiotherapist
"Barreworks amazing certification program has truly changed the way I approach training my clients. I have never had such a hands on comprehensive teaching style that enables me to really advance as a trainer. I highly recommend this certification for all levels and believe you will walk out of it more knowledgeable and confident as a trainer."
---
Drea Wheeler
Luxury Fitness Consultant / Trainer
"In my 26 years of experience as a doctor and exercise enthusiast, I have never seen any exercise class or program like Barreworks. The Barreworks team has finally built a system that is the perfect blend of cardiovascular, strength, core, flexibility, intensity, agility and balance.
In every workout, the entire body is specifically targeted to enhance the biomechanics of the kinetic chain from top to bottom. The exercises are current and follow scientific principles that maximize the exercise and significantly minimize the risk of injury. I too have made Barreworks part of my regular weekly exercise routine and feel stronger and more energized...at age 50. I strongly endorse this program."
---
Dr. Chris Oswald
President, Centre for Fitness, Health & Performance; CEO of Musclecare
Frequently Asked Questions
---
Don't see what you were looking for? Please contact [email protected] with any additional questions!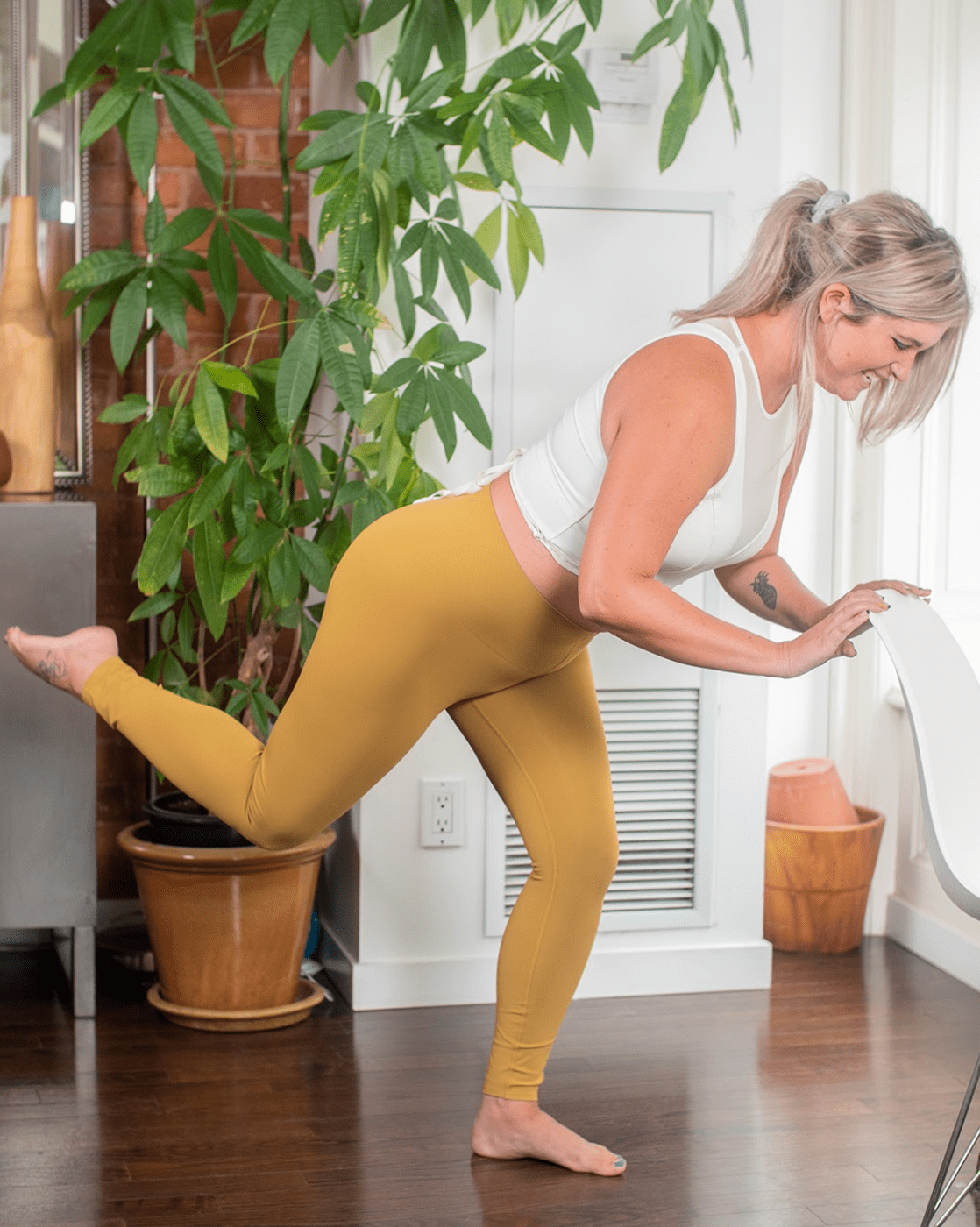 That's up to you! Work through the course at a pace that suits your needs and schedule. You have 6 months to complete the full course. Each unit consists of videos, templates and quizzes to give you a comprehensive learning experience.
Requirements (75 hours)
20 hrs - Instructional Video Lectures
1 hr - Private training with a Barreworks Principal Trainer (value of $125.00!)
12 hrs - Barreworks at Home classes (minimum 2 hrs/week)
15 hrs - Practice teaching
27 hrs - Required readings & review
Participants must be 18 years of age. While a background in movement, dance, yoga or fitness is helpful, and foundations in functional anatomy are beneficial, neither are mandatory. A willingness to learn and grow is most important! This course is a great way to begin or continue your journey as a fitness instructor.
As this course is online, access to the following is necessary for optimal success:
A strong internet connection and a laptop or desktop is highly recommended to clearly view details in video lectures and read written materials.
Access to a webcam/microphone is necessary for your 1:1 session with a Principal Trainer.
In addition to the registration fees, participants are required to purchase the Muscles & Kinesiology App by Visible Body ($34.99 US) which will be used throughout the course to aid in understanding how the musculoskeletal system moves the body.
Yes! In an effort to make our teacher training program more accessible, and to encourage all who are interested in getting barre certified, we currently offer a scholarship specifically for BIPOC individuals. Click HERE for details and application deadlines.
Once you successfully complete all components required for the certification course, you will receive a Barre Certified by Barreworks Certificate valid for 2 years from the last day of the program. To keep your certification active, you must complete one Barreworks Continuing Education Course per year.
All purchases are non-refundable. Please contact us directly at [email protected] if you have any questions or feedback.
The Barreworks logo is a registered trademark and class names are owned by Barreworks Inc., so you may not replicate either. However, you may state that you are Certified by Barreworks anywhere you choose !
Enroll Today
Are You Ready?
To learn the Barreworks method
and how to create and teach your own dynamic barre class, based on the principles of the Barreworks methodology.
To expand your knowledge & skills
through our in-depth and comprehensive program, including your own certification manual, video tutorials, class templates, and more!
To achieve your Barre Certification
and join the growing number of Barre Certified by Barreworks instructors teaching around the world.